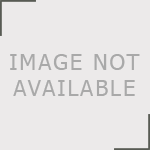 businessShiva Products (India )
personMr. Vijay Doshi
stay_current_portrait View Mobile Number
homeb/18, Dwarka Industrial Estate Naik Pada, Waliv, Vasai(E) Thane - 401208 Maharashtra INDIA , Thane, MAHARASHTRA, 401208, India
\ This permanent glass ionomer luting cement in a hand-mix version offers fluoride release, optimal fit and marginal integrity. Indications • Cementing of crowns and bridges, inlays, posts and screws, and orthodontic bands. • Cavity lining. Product Benefits • Glass ionomer luting cement offers chemical bond to enamel and dentin. • Releases fluoride. • High biocompatibility. • Extremely low film thickness optimizes fit and marginal integrity. • Radiopacity.