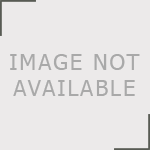 businessAllied Plastic Scrap Ltd (Malaysia )
personMr. Vemma Azirul
stay_current_portrait View Mobile Number
home103 Cinta Sayangi Klang Westpoint Kuala Lumpur - 53100 Malaysia, Kuala Lumpur, Wilayah Persekutuan , 53100, Malaysia
\ We are locally based Malaysian company engaged in recycling and distribution of Ferrous and Non-Ferrous materials like Battery Scrap, UBC scrap HMS 1/2 recycled Plastics. Our main objective is to provide our customer 100% satisfaction. It distributes its products principally in Malaysia, other Asian markets and the world at large.